Transitions Style Colours lenses feature four new vibrant fashions colours allowing you to create the perfect combination of frame and lenses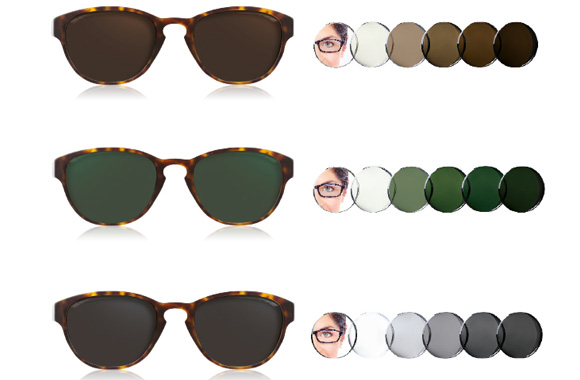 A UNIQUE LOOK
The ideal lenses for the fashion-conscious. Amber is conveying a special style twist: vintage with fashion. It's great in a lot of colour combinations, such as a light tortoiseshell. Amethyst coordinates either with warm or cold hue frames. The contrast will be striking with a purple, lilac or pink frame. Emerald is the most versatile option. Any frame in light brown tones will be enhanced with the fresh touch of colour. Sapphire with it's cold hue looks great with a blue acetate or metal frame. It brings a cool factor and exciting twist.
BENEFITS
CHOOSE YOUR STYLE
4 different fashion colours to express your style
ADVANCED PROTECTION
Provides protection against harmful light(1), whether you are indoors or outdoors.
IMPROVED VISUAL COMFORT
The lenses adapt to light so your eyes don't have to
For more information Contact us