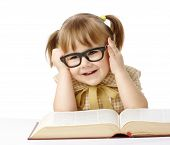 Eye examinations are extremely important for kids. A child's vision is constantly developing in their younger years. It is crucial that any vision problems are detected as early as possible. Children don't tend to complain of visual difficulties as they assume that the way they see is normal. We provide free NHS eye examinations for all children under 16 years and those under 19 in full time education.
Good eye sight plays a crucial role in developing:
Reading
Writing
Concentration
Co-ordination
Peripheral awareness
Our children's eye examination involves simple tasks that kids can understand and enjoy. Your child does not need to be able to recognise letters for us to establish any visual difficulties and pre-school children can be easily assessed.
Certain eye conditions such as a lazy eye or astigmatism can be hereditary. If you have any concerns regarding family eye problems it is always worth bringing you children along for a check up even if they have not complained of any previous problems.
My child needs glasses?
If your child is found to require glasses we carry a comprehensive range of frames (including lenses) which are covered by the NHS voucher entitlement, incurring no cost to you. Alternatively you can upgrade to a kids designer frame for a small additional charge. Some children are very exciting about their first pair of glasses but others can be a little unsure initially. We make every effort to ensure a child understands why they need their new glasses and the most appropriate times to be using them.
Kids will invariably bend and twist their glasses. For this reason we provide a free aftercare service for all children's glasses and every effort is made to provide after school appointments.