Jenks Burgess Opticians offer a range of specially formulated hypoallergenic cosmetics and skincare products.
Skin and eye sensitivity is extremely frequent these days; red eyes, weeping eyes, tingling sensation, itching, redness, dry skin etc.
However, women talk indifferently about 'having sensitive eyes or skin' or 'being allergic'.
ALLERGY: is a definitive reaction from the organism to a given substance: for example a skin reaction is possible due to chrome oxide.

INTOLERANCE: is a local, short-term reaction to a substance in a given context: high and warm temperature, skin acidity, aggressive products.
Allergies represent only 10% of ocular or skin reactions, 90% are due to intolerances.
This problem affects more than half of all women, has no direct relation to any substance identifiable by patch testing, is often linked to a natural predisposition (skin type, sensitive or watery eyes, age, heredity) or to conditions of modern life (stress, pollution, aggressive products, hard water, dieting, unhealthy eating habits, air-conditioning, smoking).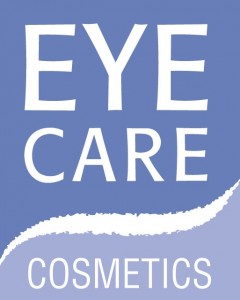 Eye Care Cosmetics is formulated with these women in mind. Using a combination of careful ingredient selection and specialist techniques this hypoallergenic or extreme tolerance cosmetics and skincare range is suitable for even the most sensitive skin. Ingredients deemed problematic are avoided: paraben, nickel, SLS, cobalt, colophane, animal products, essential oils etc. The result is a published incidence of reaction of 0.004% (4 claims for every 100,000 products sold). The range is extensive and includes hypoallergenic foundation, mascara, eye shadow, lipstick, lipgloss, facial cleanser, toner, moisturiser and even nail enamels.
So if you wear contact lenses, have sensitive skin or are just looking for a new solution to your make-up needs then the answer could be found by visiting our practice. We can offer trial packs for you to try first – and we are convinced you will be delighted with the results. Please speak to one of the receptionists for full details.