Private eye examinations: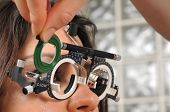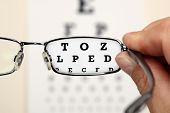 In order to provide high quality private eye examinations, we offer 30 minute consultations as standard. This allows our optometrists to provide extensive .As part of your examination, we will check your eyes for conditions such as dry eyes, glaucoma and cataract. Where required, we will check your visual fields using our specialist state-of-the-art equipment. We also ensure you have the opportunity to have the back of your eyes digitally photographed using our retinal camera. This provides very high standard imagery that helps us to detect early onset of some conditions that you may not even be aware of. These images are then stored electronically as part for your own record. This essential service is part of the standard private eye examination we offer, of which there is small charge as part of the fee.
The eye is a very sensitive organ that can often provide an early indication of a variety of health conditions – not just those you would associate with vision. That's why we take your eye examination very seriously and recommend that you have regular check ups.
NHS patients
You qualify for a free NHS funded sight test if you are:
⇒ Aged under 16, or aged under 19, and in full-time education
⇒ Aged 60 or over
⇒ Registered blind or partially sighted
⇒ Diagnosed with diabetes or glaucoma
⇒ Eligible for a NHS voucher
You are also entitled to a free NHS sight test if:
⇒ You receive Income Support or Income-based Jobseeker's Allowance (not contribution based)
⇒ You receive Pension Credit Guarantee Credit
⇒ You receive Income-based Employment and Support Allowance
⇒ You are entitled to, or named on a valid NHS tax credit exemption certificate
⇒ You are named on a NHS certificate for partial help with health costs (HC2)
NHS patients can upgrade their eye examination to include digital retinal photography for a small additional charge.